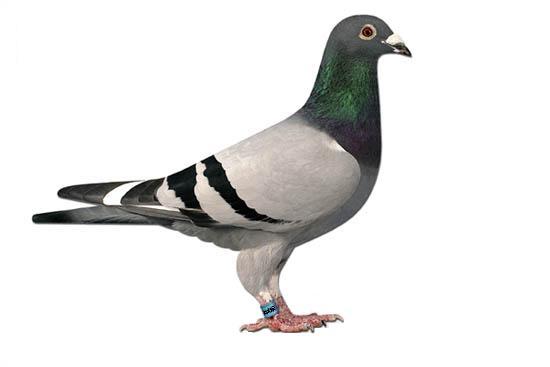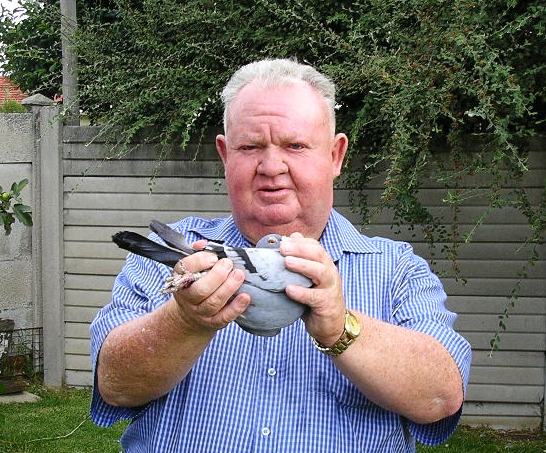 Thys van Emmenis
14/08/1942-09/09/2007
My dad loved anything to do with pigeons and his knowledge of the birds and the sport were encyclopedic. Many a Saturday morning I was woken at 05:00 to keep a new hatchling warm while the mom and dad flew their hearts out to get back to the chick. My Dad was always so contrite that he misjudged the hatching time of the chick; not so contrite about depriving his own chick of sleep though! When the birds got dewormed, we got dewormed. When the birds got viola or multivitamin syrup or any muti fit for human consumption, any kid of his walking past got dosed as well. A road trip with my Dad, usually to a pigeon-friendly farmer's land just about anywhere in SA within a 4hour driving range, tossing the pigeons, was always an adventure.
He started keeping Fantails when he was 7 years old, while living in Brakpan. In 1954 he received racing pigeons from his brother, Roelof. Along with Horst Gunther, he would put 2 pigeons in his shirt, nestling next to his stomach and cycle to Benoni or Springs, releasing the pigeons. In 1957 he joined the club and started competing and never stopped up until the Saturday before he died. Even though he missed 7 races this year, he was still crowned this year's club champion.
In 1968 he moved to Stilfontein where he continued to enjoy his sport, even winning a Ford Escort in 1971, with 55 points, 5 ahead of the second place winner. Nominating the winning birds in 3 flights from Colesburg, Queenstown and Three Sisters, he had an eye for spotting champions. That was also the year he and a struggling newcommer, Barrie Barendse, imported 3 pairs of pure bred Janssens, 2 pair Cattrysses and 1 pair Delbars. Barrie gifted his pairs to my Dad in 1973 upon quiting the sport. These birds and their progeny have been breeding winners for my Dad and his friends for the last 36 years.
In 1974 we moved to Krugersdorp where he flew in 2 unions, kicking butt and getting his butt kicked on rare occasions as well, all the while having a grand old time. In 1983 he and beginner, Allan Polock, imported pigeons of George Busscheart, from Louella Stud. A wise decision, leading to the breeding of many a winner for my Dad. In 1984 he imported 2 more pairs at 550 British Pound per pigeon, worth every penny according to him. A statement supported by the fact that Champ-B Ch Pd SA 85-212839, was a 5 time winner as a yearling, and one of his progeny came in 39th place at the Sun City Million Dolar competion in 2005.
In 1986 we moved to Evander. My Dad continued with the sport he loved so much here until 9 September 2007, when he passed away unexpectedly.
He named himself a Keeper of the Pure Old Putterie line, but his crowning achievement was Taipan, seen in the photo. A bird with an impecable pedigree. With Oscars from Bill Morkel and Putteries from Albie Lamb on his mother's side to Cattrysse Oude Cendre, Cattrysse De Bulte and Bob Bouwer's Champ Twighlight on his father's side, all of them multiple winners.
He loved this sport with all his heart, and as many fanciers can attest, it was a big heart. His motto was that preserving the sport as a whole was more important than individual performances and despised those that took out without giving anything back to it. He was always willing to help fellow fanciers, especially beginners, and gave freely of his time and his birds and some information, but kept some of his mutti's and his experience very secret, like most Fanciers are wont to do.
God's speed Dad!